GSA Testing Students will be taking the General Summative Assessment May 11th - 13th. Please make sure students come to school with charged iPads each day. Students are welcome to bring headphones or ear buds with them as well.
8th Grade Parents This is just a reminder that the 8th grade formal is Saturday, May 14th from 7pm - 10pm. Students were notified of this change in March as well as posts on Facebook and our school website.
Bus 130 is having mechanical difficulties. The bus garage is sending another bus to pick students up at Blennerhassett Middle School. Students will arrive home later than usual.
Staff Appreciation begins Monday!!! Let's show our staff how much we appreciate them. We are still collecting $10 gift cards for our staff drawing. Please send in gift cards by Monday if you can. Thank you for helping us shower our staff with appreciation gifts!
7th Grade Parents: Reminder tomorrow is the field trip to the Columbus Zoo. Students will be leaving BMS at 8:10am and will return at 7:30pm. There is an 80% chance of rain so please send umbrellas or ponchos with your child. Students are permitted to wear hats and bring small backpacks/bags. Please make sure your child wears comfortable shoes as they will be walking a lot. Students can bring a lunch or one will be provided for them. Pizza will be served before departing the zoo for dinner.
Wood County Schools is hiring! We currently have 20 professional positions open, five support service positions open and up to 60 summer learning positions open. Apply today!
https://woodcountyschoolswv.com/careers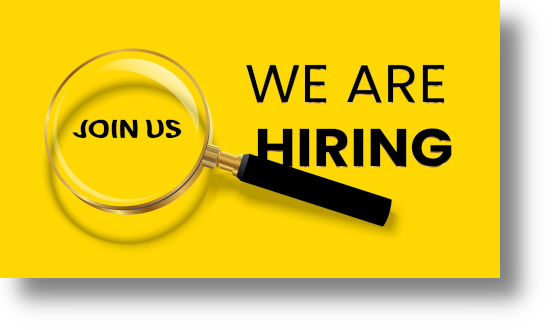 Blennerhassett Middle School will not have Internet or phone service from 3:30pm today until late this evening.
Mid-Term are April 26th. Students MUST turn in any missing assignment by 3:30 on April 26th or they will receive a zero. Parents can check students grades and assignments on Schoology. Contact the school if you need your parent log in information. Students with 3 or more missing assignments in ANY class will not be allowed to participate in the Olympics on May 26th and 27th.
Spring Dance sponsored by Student Council Thursday, April 14th from 3:30-5:30 at Blennerhassett Middle School Cost- $4 Concessions will be sold
6th grade field trip forms are due this Thursday, April 14th!!! 7th grade field trip forms are due Wed, April 20th!!! Please send in $6 for your child's Olympic t-shirt.
Staff Appreciation Week Staff Appreciation Week is May 2 - 6. We are collecting $10 gift cards for our gift card drawing. We have 70 staff members so we are hoping to get enough gifts so every staff member will receive one. Gift card donations can be turned in to the office. Help us make our staff feel appreciated!
Wood County Schools: Distribution of Wi-Fi hotspots to qualifying families will end at 3 p.m. April 15. Information on end-of-year collection of hotspots will be released in the coming weeks. All hotspots must be returned by the end of the 2021-22 school year.
ReminderS BMS Picture Day is scheduled for Friday, April 8th. Order forms are in the office or pictures can be ordered online at mylifetouch.com using Picture Day ID: EVTKMSWHH Fundraiser calendars are due Friday, April 8th. Penny Wars continue until Friday! Bring in your change to help your country win the first Olympic event!
8th Grade Field Trip Information You will need a sack lunch if you didn't order a lunch from school. We will eat as soon as we arrive at the prison. Concessions are not available. Please wear comfortable shoes - we will be walking for over 2 hours. Also, the prison is drafty, so you will probably want a jacket. We will visit the gift shop before boarding the buses to return. They sell snacks, if needed. We will not return until close to 4:00 pm. Students need picked up by parents at Blennerhassett Middle School at 4:00pm
2022 Blennerhssett Olympics Discipline Policy In order to participate in the Blennerhassett Olympics, students must meet the following requirements: *You cannot have more than 5 lunch isolations between April 4 and May 25. *You cannot earn ISS or OSS for any infraction between April 4 and May 25. *You cannot have more than three missing assignments in any class. This includes three zeros in Wellness class for not participating in class. All assignments must be turned in by the end of the school day on May 23.
Penny Wars begin Monday, April 4th! Help support the BMS Olympics
Fundraiser Calendar extension We are extending the fundraiser calendar until April 8th. All students were given a calendar to help raise money for the school to purchase items not covered by the WCS board of education. These funds will be used for technology, student engagement activities, clubs, technology, student/staff recognition, athletics, and more. If students need another copy of the calendar, they can stop by the office. Thank you for all your help with this fundraiser!
8th Grade Reminder Field Trip permission forms are due by tomorrow. No late permission forms will be accepted. Field trip is Wednesday, April 6th. Wear comfortable shoes and clothing because there will be lots of walking. You may pack a lunch or have one from the school.

Summer School Registration Begins Monday, March 28! Register your child at woodcountyschoolswv.com/summer2022.