School Safety is Priority #1 at Wood County Schools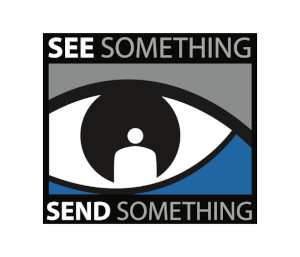 You can do your part to help keep our campuses safe: Use the See Something, Send Something app, also known as the See Send app, to report suspicious behavior or threats to our schools. Information provided using the See Send app is shared with the West Virginia Emergency Management Division, The West Virginia Fusion Center, and the West Virginia Division of Protective Services, which in turn, communicates any credible concerns with local law enforcement.
Download the See Send app to your device
Click the QR code below or use your phone's camera to scan the code.
Citizens Can Report Concerns Directly to the Fusion Center
Report drug activity, human trafficking, and other suspicious activity by visiting www.fusioncenter.wv.gov or by calling (304) 558-4831.
Wood County Schools thanks the following agencies for their assistance in keeping our students and all West Virginians safe.